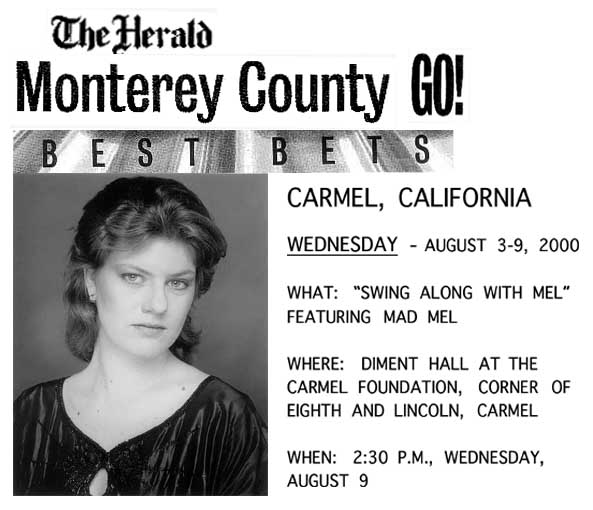 They call her "Mad Mel", and for good reason. Mel's one-woman show "Swing Along With Mel" incorporates outrageous humor and uninhibited antics, as well as songs in a variety of languages and styles; comedy, character changes, theme medleys, and even a monkey puppet duet are all part of her act.

The granddaughter of a Ziegfeld Follies solo performer, Mad is a former off-Broadway star who also had a successful touring show on the East Coast. She's now living in Los Angeles and working on a recording project.

The operatically trained singer specializes in torch, swing, novelty and jazz songs from 1900 through 1950, with emphasis on tunes of the '30s and '40s. The free show lasts about one hour.